Urban Dictionary defines "owned" as:
To be made a fool of; to make a fool of; to confound or prove wrong; embarrassing someone; being embarrassed.

e.g.: I owned you in counter-strike. You were owned at the party yesterday.
That was us trying to get to Copper Canyon.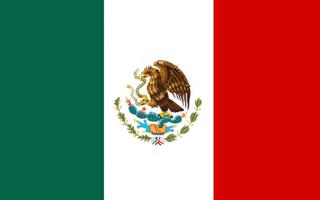 After spending a night in the Astro in a Pemex parking lot in Los Mochis, we set out for Copper Canyon. We would be heading for Batopilas, a town on the southern edge of the canyons.  This would be our jumping off point for Urique and Creel. We had done quite a bit of research on routes heading into this area and knew that we would be encountering a fair amount of dirt roads and a potential river crossing, none of which would be easy. But we were not deterred. We had devised a cognizable set of directions that were confirmed by some of our "resources" and were ready to go. With a mix of optimism, apprehension and gratitude for Bear Gryll's introducing us to Copper Canyon on Man vs. Wild, we set out.
We jumped on Route 23 headed toward El Fuerte on our way to Choix.  This small town was the last significant outpost and would be our jumping off point for the rough stuff, but it was about time for the Astro to get a good work out after stretching its legs in Baja.  We rolled up to the outskirts of Choix and were provided a warm welcome. Bienvenidos a Choix! Yes, welcome to Choix.
Such a warm greeting from an overwhelmingly warm nation of peoples. We rolled into town, following our directions as closely as possible, even bottoming out and hitting the transfer case on an unusually large tope. We didn't appear to be headed in the right direction, so we circled back into town to ask directions and make sure we were going the right way.  We stopped at the Pemex near the entrance into town and asked the two young chicas working the pump if they knew of Batopilas. Negative. Alright, but maybe they knew some of the towns on the way, like Tasajeras or Tubares. Not a chance. The way she looked at me I might as well of been green and had antennae.
Time to check the convenience store next door. I walked in and they were playing the Mexico-Paraguay friendly. Ah, yes, I can finally connect with someone and hopefully get some real insight about directions to Copper Canyon.
"Quien esta ganando?"
"Mexico, 3-0."
"Quien estan los marcadores?"
"Chicharito, por dos y algun mas."
"Ahhh, Chicharito es bien jugador."
Nice, a little rapport started, they know I'm not some stupid American. Well, clearly I'm stupid (and terrible at Spanish) for trying to drive into Copper Canyon from here, but at least I'm not ignorant.
After much discussion, one of the employees drew us a map of where to go and warned us that it would be a long drive on mostly dirt roads.  We were ok with that, as this was the sort of thing we were looking forward to. So we head out, with map in hand, ready for the Astro's real first test. A couple of kilometers out of town we came to the first dirt road we would be traveling on and turned off.  Not much later, there was a fork in the road…with no indication where to go. So we headed left and hoped for the best.  This worked out, and we came upon signs for Tasajeras, one of the towns we knew to be on the way. It was slow going, and dusty, but the Astro was handling things well, so we pushed forward. There were a couple more forks in the road, but luckily there were signs this time, so we followed along, all the while, passing these tiny communities dug right into the sides of the mountains with only a few people living there. Although we weren't far from a decent sized town, this place was a world away. Well, except for a few satellite dishes. No one wants to miss the USA-Mexico World Cup qualifiers.
Eventually, we came to another fork in the road, this time with no signs and no clear indication as to which way we should go. It was only later that I wished I had taken my camera out so that I could convey the types of roads we were traversing and the people we were passing by.  Unfortunately, I'm an idiot and I didn't take it out at all (as you'll see later I took about 100 pictures at a soccer game I attended – priorities). So with no idea which way to go, we decide to ask someone. We had stopped in the middle of the road, opened the window and waved down the closest man.  He walked over and we attempted to ask him which direction would take us to Tubares, Batopilas, Urique, or any other town we knew to be on the way. Sadly, I think we got the village idiot. We were clearly struggling with asking directions and all the kids that had gathered were laughing hysterically at us. The man pointed to the right, which seemed like about a 45 degree grade littered with potholes. Of course, why would it be the nice road to the left? So we eased the Astro downhill and it handled like a champ. But the road was only getting worse so Kiel and I decided this was probably not the best idea. Plus, it was getting late in the day and our progress was too slow. We turned around to head back up the way we came, which was no easier than going down. And it was over. We headed back towards the main road.
Once we got back, we decided to head north on the main road instead of going back to Choix to see where it led.  It was clearly brand new, so maybe it would snyc us up with a town further down the road on a path that no one yet knew about. Pie in the sky. After a few kilometers (and a huge crater in the road) later and there was a detour onto a dirt road. So we took it, of course. And drove straight up hill through winding mountain roads for about an hour until we finally admitted we had no idea where we were going. Once again, we turned around, tails between our legs and headed back to Choix. We were going to need to do some more research and find better directions. The question was, would we stay in Choix for the night, or head all the way back to Los Mochis. That question was answered as soon as we got back into town. As we pulled up to a stop sign, a military pick up truck with an "adequately" sized machine gun mounted to the bed, along with 4-5 masked troops hanging out there convinced us that Los Mochis was the better decision. And so, the sun set on our adventure to Copper Canyon. Bear Grylls would be terribly disappointed.