Or should I say, Deja Blue??  That's right, like two time Superbowl MVP Eli Manning and the Champions of the Multiverse New York Giants I am back!  Ok ok, this is a travel blog, so lets leave the sports talk behind for now, and get to the story.
  Mexico: Baja California – Catavina Desert, Scorpions Bay, La Paz, and Los Cabos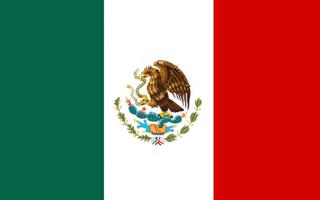 (Note: All prices will be according to the conversion rates of the posting dates, subject to change)
1 USD = 13.32 mexican Pesos
 FMT Card: 294 Pesos (21.92 USD)
Car Importation Deposi: 4353 Pesos (324 SUD)
Mexican Insurance: Most basic coverag they would give me, 1609 Peso (120 USD)
Guerrero Negro Agricultural Spray thing: 20 Pesos (1.50 USD)
Camping/Hotel total: 80 Pesos (5.96 USD)
Ferry from La Paz to Mazatlan:  2800 Pesos (210 USD)
Been in Mexico for weeks, months, hell maybe its been years now, I don't know.  Contrary to what Einstein thought time does not exist down here.  For those of you new here you can start from the beginning and see what a mess this trip is going to be as I travel "ASTROundtheworld".  Click here to jump to the trial run "Welcome".
Hit some new places in Baja Mexico, since I have previously been there it didn't feel like the starting point for the trip, so here is a quick recap.  Spent the 1st night solo camping in the Catavina desert, a unique area with some great bouldering and hiking.  Then did a little backtracking north for some surfing off a point break not too far.  Shared the waves with 2 new Zealanders and a Canadian from California, plenty of waves, though the water was freezing, I though this was Mexico in June?  The cana-fornian had a hoodie and 5/3 which is a thick suit, I wore my winter suit and booties, the New Zealanders are real men I guess, they just had normal wetsuits.  It was a bit rocky, when I got their one of the guys told me they were "soft rocks".  What does that even mean..are you F'ing with me??  I didn't find out but the others said they got racked over them a few times, but the rocks were smooth and covered with seaweed apparently.  The New Zealanders then headed off into the unknown for some off road adventures, no map, no water, and a beat up rented subaru forester…hope they made it, they certainly had the go-for-it attitude you need down there.
The Cana-fornian was interested in my Catavina stories, so we headed out there for one more night of camping since I obviously need to head south to be successful here.  (Note: I had read mixed reviews on the safety of camping alone in Catavina, let alone Mexico before I started the trip, I figured its a wrong place wrong time scenario, as well as perhaps a nice big expensive rig, vs a tiny chevy astro…but remember, sometimes you just gotta go for it out here, just be safe, I am not responsible for what you fools do).
After that I had a full days drive through some dirt roads, over the salt flats that flood depending on the tide, followed be even worse dirt roads, only to arrive in San Juanico with 1 foot waves, and not much of a town.  No thanks, spent the night but wasn't waiting around for the waves to show up, I have a long way to go.  Camping on the bluff is 150 Pesos (11.23 USD), but I am badass, and slept in my van on the streets, cost, 0 USD.
Continued onto La Paz where I relaxed and did some people watching.  The 1st time Paul and I went we pretty much passed through here for some free beach camping before taking the Bajaferry to Los Mochis.  There is a large mix of both Mexican and North Americans who have relocated to La paz, and yes I am aware that they are one and the same, its just easier to differentiate that way.  Every evening when things finally cool down hundreds of people come out of nowhere to enjoy the malecon (boardwalk) to walk, run, bike, skate, and even roller blade…well kind off.  La Paz must have the worlds worst roller bladers ever, though you will be happy to know Mazatlan seems to have blading down a bit better.  It seems a general theme in Latin America that they all suck on blades…which is good cause who rollerblades now a days anyway?  Regardless, everyone is having a great time, and there are tons of shops full of crappy things and some nice restaurants and cafes.  Make sure you get out and explore a bit more than Paul and I did, it's a nice place to relax for a bit.
After that I did some more surfing down at Cerritos which I had hit up the previous trip, as well as tried my luck at the 50 miles of washboard road that goes northeast of San Jose Del Cabo.  Unfortunately I lost one of the 6 supports to my lift without knowing it.  As luck would have it, I had turned around to go back to a beach for some stealth camping I had spotted earlier  and what do you know, 1 mile after turning around I spot a spacer laying in the dirt, wtf, that HAS to be mine.  A quarter mile from there I find my bolt and bushing, score!  Out of 50 miles of rugged terrain, where I could have lost it anywhere, not to mention there was no real way for me to know I lost it until something else broke due to losing it, I was lucky enough to not only find the spacer, but the long bolt and bushing.  Now, had I not found them, I assume the other 2 bolts and spacers on that side would have warped or stripped causing some real problems.  1st, only 1 guy makes this lift as far as I know and he is either in Colorado or Canada, I don't remember.  So getting a new spacer and bolt down here would have been pretty much impossible, and since I put on larger tires its not like I could just take the rest of the lift off otherwise the tires wouldn't fit, basically I would have been F'd.  Eventually I popped them back on, slapped some locktite (think mechanical super glue) on all of them so I don't have any more problems in the future, and headed back to la Paz to take the Ferry over to mainland.  Next stop Mazatlan!
Scroll past travel notes for picture gallery.
Travel Notes:
The section below is only for those interested in details which may make a similar trip a bit easier, I will try and include these at the end of posts when necessary, if you just want to keep reading how bad ass I am you can ignore this and wait until the next awesome post.
Tijuana Crossing:  I crossed at San Ysidro, before crossing I stopped at the San Ysidro exit just before the border to get Mexican Insurance, you can take care of this on your own elsewhere, probably a bit cheaper, but this is fast and convenient.  Since I have zero faith in ever getting any help if there is a problem, I went with the cheapest I could, which was 120 USD.  Then jump back on the 5-South and continue towards the gates of hell as the media would say, and when arriving at the border stay towards the right park in the section for declaring items.  Walk over to the Aduana (Customs) to begin your process of obtaining an FMT Card (Tourist Card).  This is needed if you plan on leaving the free trade zone, and you will certainly want to go farther than that if you want a true taste of baja.  Take your paper work 50 feet to the left to the bank, and pay for your card, and then return to the aduana to complete the process.  I also imported my car into Mexico in Tijuana, most people are wusses, and do it elsewhere.  A few blocks away you can either walk, which I think you need your passport to return and cross the border, or you can drive over as I did.  Walking is probably easier, I feel like I got lucky in finding it the first try as there was a fair amount of traffic and madness going on.  The bancinerto is on the street just behind the McDonalds, you can pull right into the walled structure so you don't need to park on the mean streets of Tijuana.  I parked on the streets, cause I am badass, you starting to see a pattern yet?  Go in, pay some dude 2 bucks to photocopy your stuff which I don't even think I needed to do, he then directed me over to the bank to pay the import fees and collect your sticker.  Once your car is imported you are good to go for 180 days of Mexican madness!  You must return your Importation Sticker when you finally leave Mexico either to return to the US, or enter Belize or Guatemala in order to get your deposit back, which is hefty if paying with a credit card (325ish USD) for deposit.  You also need to return your FMT card, as well as provide the receipt that shows you paid for it, otherwise you will be forced to pay again.  If your traveling for a few months that can be easy to lose, so just keep them together.  You can re-enter the US and no one will ask for it at this crossing, so its up to you.  I do not know about Belize or Guatemala as the last trip was such a failure and I didn't even make it that far haha.  Once you are ready to drive again you will need to have them "Inspect" your vehicle, which consists of them poking and prodding a few things and deciding its not worth looking through all your crap since no one has ever smuggled guns into Mexico unless they are a President.  You are then officially in Mexico, congrats!
Guerrero Negro:  This agricultural checkpoint is located where Baja North and South meet.  They will take fruits if you are dumb enough to tell them you have any, but don't search, so the decision is yours.  You then pay 20 pesos (1.49 USD) to have the underneath of your vehicle sprayed.  Guerrero Negro is one of several great places to see the California Grey Whales if your NOT traveling in June.  February and March are the best times to see them, after which they head back north to the cold West Coast waters.
FerryTMC:  I took this ferry rather than the BajaFerries boat we took last time as you have access to your vehicle.  Neither ferry is necessarily nice, though not bad, but its much better to chill and to sleep in your vehicle on the overnight trip assuming you live in your vehicle while traveling.  The ferry departs at 5pm, make sure you go early for your ticket I think they loaded me on at 2 which is rediculously early, and arrives in Mazatlan around 10 am the next morning. Its costs 2800 Pesos (208 USD) for myself and the van, I believe any vehicle up to 5 meters.  As I did not need to head north to Los Mochis (Topolobampo) again it was better to head to mazatlan.  The trip to Los Mochis departs around 4pm, and arrives around 11 pm or 12 am so keep that in mind, not a bad area, but not a great area either, especially to arrive in the dead of night if you have never been there.
Next stop, Mazatlan
[portfolio_slideshow]