After a wonderful night of sleep and a hearty oatmeal breakfast cooked on the beach, Kiel and I headed to the port at around 9:30 am to start the process of buying our ferry tickets and figuring out the process of loading the Astro.  Neither of us knew what to expect, so we figured five hours would be sufficient to get things in order, run into town for a few things and get back in time to catch the 3:00 pm ferry.  It is a good thing we left as early as we did, as there were some surprises along the way.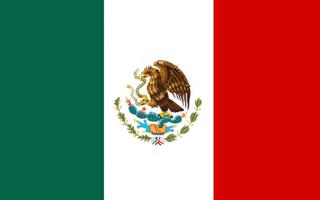 As I mentioned in the last post, the ferry is actually in Pichilingue, not La Paz, and we would be taking Baja Ferries rather than TMC Ferries. From our research we learned that Baja Ferries had a nicer ship and was faster than TMC, although it was a little more expensive. Fare for one person on Baja was 790 pesos, whereas on TMC it was 710. For the car, it was supposed to be 1790 pesos (with driver, according to the website) on Baja and 2000 (with driver) on TMC.
Well, that's not really how it worked out.  To start things off, we went into the ticket office to buy the tickets and the first thing they asked for was the vehicle importation permit. No problem, as Kiel had paid for and taken care of this in Guerrero Negro. We handed what we thought to be the permit to the saleswoman, who appeared very confused. She explained that this was only Kiel's FMT (foreign tourist card) and that he would need to still import his car. Kiel was not happy. She also noted that we would have to go through customs, and only then could we purchase our tickets.
So we headed over to the Banjercito office, which is the Mexican authority who issues vehicle permits; it was on the ground floor of the main building.  Luckily for us, the young woman who was working spoke excellent English and went out of her way to help us get our crap together.  Kiel gathered up his title and personal identification documents by making several trips back and forth between the Astro and the office and after about 45 minutes, was able to get the permit he thought he already had.
Next, I realized I had not obtained a FMT. Neither of us were sure whether I needed it to get on the ship, so we went up to the Immigration office, which was upstairs in the main building. The immigration officer was rather vague about it, but said we should probably be ok to get on the ship, provided the police did not want to view my FMT. He could not process it there, but I could get it taken care of back in La Paz.  Since we were pressed for time, I decided to take the risk of getting it later in the trip.  A word of note, if you walk across the border, in my case, San Diego to Tijuana, they do not provide you with the application since you are in the border zone and it is not necessary. Typically, if you fly from the US, they will provide the form on the plane and the price will be included in the airfare. Since I walked across and then flew from Tijuana to Cabo San Lucas, I never received the form. Whoops.  Well, provided we do not get pulled over and I do not get asked to show the card, we should be alright. My plan was to pick up the card at another immigration office along the way.
After clearing up that confusion, we finally headed to the ticket office to purchase our tickets. Dos personas, uno auto, por favor. Thinking the tickets would be 2580 pesos, we were pretty surprised to find out that they included a separate charge for Kiel, even though he was the driver of the car. Explanation was futile and we needed to get on the ferry, so we paid. I guess the website is not entirely accurate, so be prepared to pay for the car and two people.
We were moving now. Next stop was customs, which we were dreading. We pulled up to the stall and the official took a look inside and did not seem the least bit interested. Kiel got out and pushed the button and we got a green arrow! No search necessary. That saved us a heck of a lot of time, so we decided to park the Astro and go grab some lunch from one of the taco trucks outside.
As with most of the places we've eaten, the food was good.  The owner of the place recommended we try the octopus soup (I can't remember the name), which was really good.  Since I tend to be a glutton, I also got a torta with pork, which was very good. Kiel got his usual mess of tacos, some dorada, some asada, all delicious. We also had the chance to practice some Spanish with the owner since we had a lot more time than we had expected. He spoke plenty of English and was able to help us with some basic stuff. We plan on taking some language classes in Guadalajara, as well as in Guatemala, and those cannot come soon enough.
After lunch we got back into the Astro and circled it around to get in line to board the ferry. From here it was just a waiting game to board the ship.  It was about 1:30 and we were supposed to depart at 3:00, so we expected some movement pretty soon. No such luck.  Everyone was just hanging out around their cars, waiting for something to happen. At around 2:30, a Baja Ferries' official came by and told me I had to go wait in the passenger departure area as only one person could be in the car during the loading process. So I went up and waiting in the departure area wondering if I was going to get sea sick.
Anyway, after about an hour of waiting and wondering if I was going to puke octopus over the rails of the California Star, they finally started checking tickets and boarding the passengers. I should mention that I have been on an oceangoing vessel twice in my life that I can recall; once on a small fishing boat off the coast of Martha's Vineyard and on what I recall was a high speed catamaran between Menorca and Mallorca in the Mediterranean (N.B. I vomited on the way back to Menorca). Clearly, I am a landlubbing wimp.  Sorry to disappoint the Navy folk reading this. Anyway, this was easily the biggest ship I had been on that would actually be moving, so it was a little intimidating climbing up, deck after deck in order to get to the main passenger area. Plus, I had read stories that the ship would be full of Mexican truck drivers getting completely inebriated and vomiting throughout the ship. So that would be cool.
I scurried up as far as the stairs would take me in the hopes that I would get to watch some of the cars and trucks boarding and was able to just catch Kiel as he almost got plowed by a rig that was dropping off trailers in the cargo area, as the attendants told him he had to back up the ramp rather than just drive in.
After parking the Astro, we met up in the main passenger area to get settled in.  We didn't get going until about 4:00 pm, an hour or so late, which meant we'd be getting into Topo at 11:00 pm. The ship was nice enough; there was a large dining area where they would be serving dinner (included in your ticket), as well as another bar/lounge area across from the dining area. As the ship was loading, a line began forming at the serving area, which should have clued us in that dinner would be served immediately after we left, but we waited until it died down. I'm not sure which is worse, airline food or ship food. I will say that there was an abundance of pastries and cake as the night went along, so that tips the scales in favor of the ship, although those were extra. Also they had a bunch of big screen TV's blaring Mexican telenovelas.
I hung out on the deck for a while, thinking this might increase my chances of getting seasick, but no such luck. The seas were pretty smooth and there wasn't much wind. Inside, it was more of the same. I could barely tell we were on the water, except for the occasional rocking of the ship.
I did notice as we rounded the point to head out into the Sea of Cortez/Gulf of California, that we passed right past the beach that we had camped on the night before, Playa Tecolote. I imagine our friend was on the beach, with his pack of dogs, scaring the crap out of some other unsuspecting soul.
Close to 11:00 pm, we finally pulled into port in Topo, with no where to go. Kiel headed down to the Astro and I de-boarded, not quite sure how we were going to meet up. But it was fairly simple – there was a waiting area just outside the ship where you could watch the cars coming out. As I saw the Astro roll off, I jogged over to where it would be passing, hopped in, dodged a Mexican semi who tried to run us off the road and we took off for Los Mochis.
Not really knowing where to go, we just headed into town, about 20 km away looking for a RV park or other suitable camping area. There was nothing available except autohotels, which are apparently by the hour and mostly for picking up prostitutes. Since that wasn't our aim tonight, we drove past and around town and couldn't really find anything. So, we headed to the Pemex on the edge of town near Mexican Route 15 and crashed in the Astro around 1 am.
[portfolio_slideshow]