Rolling in to San Blas on what I think was a Tuesday it felt a bit dead even for such a small town, though we enjoyed the relaxed pace, which I assume is the norm. While scouting out the free campsite I noticed a couple kids stuck in the sand. I figured we should give them a hand, since it is only a matter of time until we end up in the same predicament. How many people does it take to translate what is needed to remove a truck stuck in sand….apparently 2 gringos and about 7 Mexicans. Naturally the girls were worthless, one spent the whole time telling me I was Beau-Ti-ful..yeah thanks I have known this for years, let me get the truck out.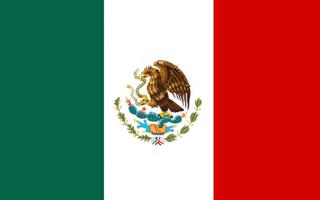 1st I tried to pull him out, which didn't work as I didn't want to abuse the Astro, and they were in it deep! Next came the hi-lift, which is a sort of super jack, and it worked like a charm. Jacked up there truck, threw a log and some other stuff under the tire and they were free.
Suddenly I was a hero and was forced into a picture with just me and 6 girls (this is the second time this has happened on someones camera, I need to start carrying mine!), and according to my translator I was now married to senorita Victoria. Unfortunately they were only 15-16 years old (Hi Stephen!) so I was relieved when they left, as my Spanish is probably not good enough to explain to anyone why I can't get rid of several loco 16 year old girls. I decided it best to lay low after that so that I didn't end up getting married to anyone else, and spent the next three days around the campsite surfing, reading, and playing guitar. I really need to work on my Spanish to avoid these problems in the future.
We spent some time camping here, I had noticed the death skull posted below during one of my walks, but declined to tell Paul, figured he needed to get some rest for once.  Since I am locked in the van I wasn't worried about it, figure it is almost like using him as bait, they will most likely go for the easy target.  Welcome to the Jungle.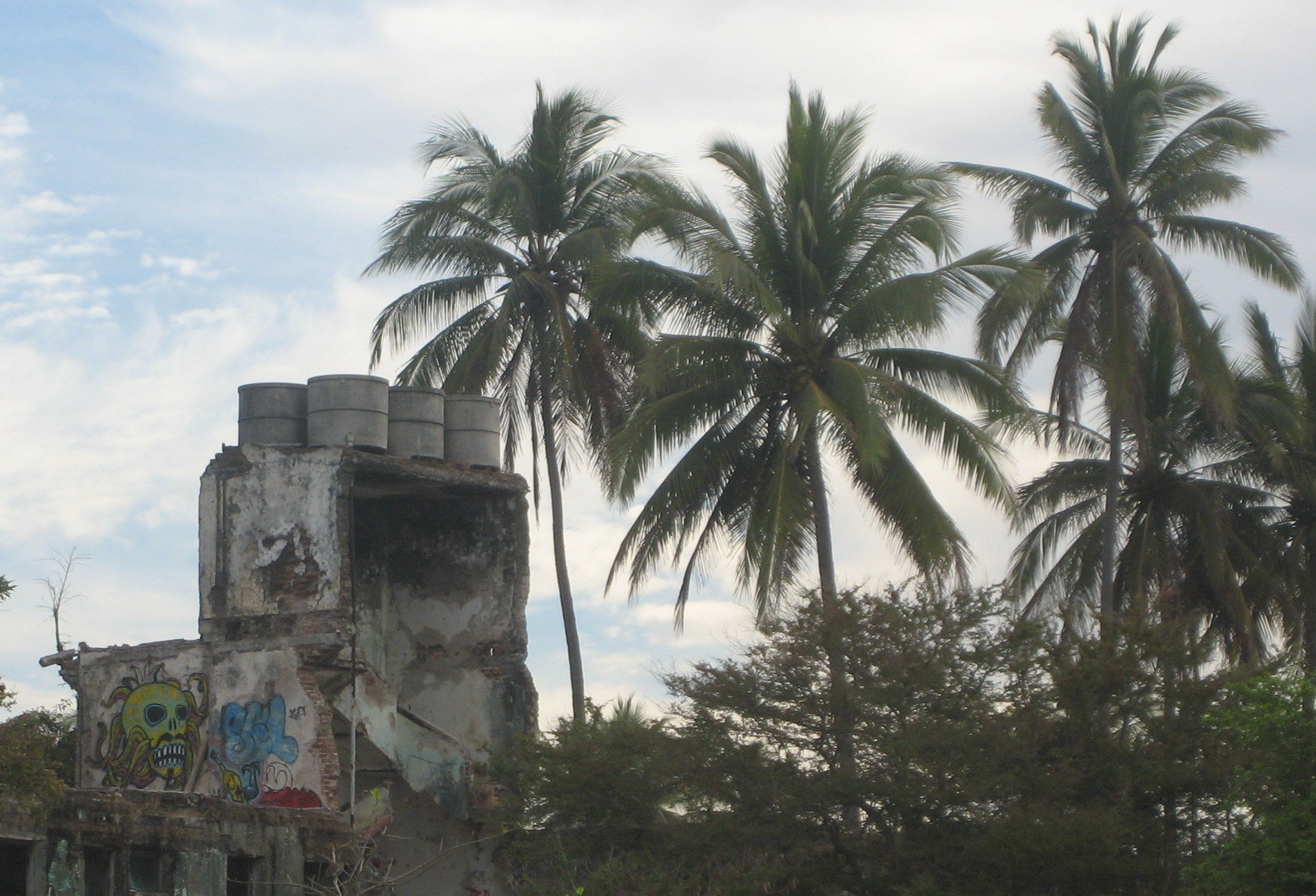 Turns out we haven't completely written off the tourist spots, and eventually ended up in Puerto Vallerta. Puerto Vallerta was a nice place to be if you want to party. I didn't, and despite Pauls attempts we managed to avoid the clubs with the volume set to 11, but still enjoyed checking out the boardwalk full of clubs and restaurants, as well as wandering around the old part of the city. We found a slightly less touristy bar with live music and a mostly Mexican crowd, so it worked out quite well. Also met a fantastic couple from Oregon in the RV park we stayed at. They have been driving around Mexico for enough time to make us extremely jealous. They overloaded us with useful info on where to go in Mexico and must see stops which I greatly appreciated. Had a blast just sitting around swapping stories with them as well. These are the kind of people that have made me want to go on this trip, fellow travelers who are out there enjoying life, and the people in it.
We then continued south to a small beach town which they had recommended, La Manzanilla. This place was quiet, just what I needed. Though it lacked waves, the beauty and quietness of this place made it a fantastic stop. We stayed at a small RV Park for 2 days, which we had all to our selves. Of course it was a bit dark when we arrived and the sand here was very deep (they can't possibly accommodate RVs)…so we got stuck. Yup, guess we have to stay here now. I think airing down the tires would have gotten us out, but we waited until the morning to get some help from a couple guys who came by for payment, and we were able to push the van out with our manly arms instead.  The asking rate here is 60 pesos per person a night, 5 bucks each for a beachfront camp. We are right at the end of tourist season, combine that with the fact that most people are illogically afraid of Mexico, and it seems we get most places to ourselves down here. While it is great to have such beautiful places to ourselves, it is sad to see how badly the economy has effected the lives of the people who live here. We do try and do our part stimulating the economy by buying as many cervezas and tacos as possible, and even though tourism has really been effected here, people are not very aggressive about getting your money for the most part. We added a beach fire to the mix this time, otherwise it was more reading, and relaxing…there seems to be a pattern developing.
I also added a siesta to the schedule, since unlike Paul, I have a problem and stay up way to late at night. Without the light pollution the stars out here are amazing at night, and without any phone or watch I have no idea what day or time it is…ever. Possibly around 2 am while playing the guitar as the fire burned itself out one night I was lucky enough to see a meteor/asteroid/missle/ufo go blazing across the sky and what I have to assume crashing into the Pacific. I have seen a meteor or shooting star before but this was a whole other level. It was gigantic! Larger than a plane, this giant glowing fire ball shot down in a straight path to the ocean. I certainly never expected to see things like that on this trip. I was slightly relieved when I awoke to see Paul and his tent hadn't been washed out to sea the next morning due to this near Armageddon event.
We then spent 1 night in Barro de Navidad, which was another small beach town virtually empty of tourists.  We only spent 1 night here as the whole town seemed dead.  We did run into a couple from Minnesota and had a good time chatting with them.  I did not take many pictures of this town, they all start to look the same after awhile anyway!
Our next main stop is going to be Guadalajara, Mexico's second largest city with just over 1.5 million people. We are going to take a refresher course for our Spanish, which will also let us stick around for a week of exploring to check out what the city has to offer. We are also hoping for a miracle, and that we can somehow get our hands on some El Clasico de Clasicos tickets, if so, this will most definitely be the most dangerous part of our journey so far…keep your fingers crossed!
[portfolio_slideshow]