Mexico: San Luis Potosi, Lago Luna Media, and Aquismon
There is a general "travelers path" taken through Mexico, which I have tried to avoid for a bit this time. I am still hitting spots others have been to, I am not discovering anything "new" necessarily, but generally people take the west coast area down and then swing through Guadalajara, Guanajuato, Mx City, ect. Pretty much what we did last time. From Zacatecas I can jump back into that path and try and find some gringoes from North America or Europe by heading south….nah, not yet. From Zacatecas I decided I wanted to delay the inevitable heat I eventually have to face, and decided to try out San Luis Potosi and Aguascalientes 1st, before making my way down to Guanajuato. I have previously been to Guanajuato, its a great place that I would recomend, but I don't feel I need to revisit it, though I am confident I could at least meet up with some Europeans, if not some North Americans there if I got bored. As far as SLP and Aguas, I have read they are nice, nothing too spectacular, but I dont know much about them so could be wrong. So, here is an idea of my rough plan, which has lots of backtracking, but hey, I am not in a rush. Hit up SLP, backtrack to Aguascalientes, head south, and then back west to rehit a few places Paul and I blew through for some surfing and beach life. The map should help for those who are unfamiliar with Mexico.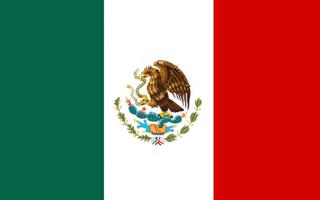 1 U.S. dollar = 13.3317335 Mexican pesos
Camping/hotel cost for this section: 410 Pesos (30.75 USD)
Camping/hotel total: 596 Pesos (45 USD)
 San Luis Potosi, San Luis Potosi:
For those traveling SLP has much more restricted parking around the centro with green and yellow zones all over, something I hadnt encountered elsewhere yet. White or non painted are what I grab for the stealth camping. I think I got lucky again and found a good place a few blocks away but was ready to hit an RV Park as there was no parking anywhere near the centro. That said there are pay lots that were crazy cheap, but bad asses dont pay. Im not really sure why I am making it more difficult to be honest, I saw one for 6 Peos an hour, which means they are almost paying me to park there its that cheap.
As soon as I got here I knew it was a mistake. Now SLP is nice, has all the plazas and centros that other cities have, and is famous for their red tacos and enchiladas from the chili packed dough I guess. I certainly dont want to discourage anyone, if its on the way go for it. Either way, I was centro-ed out. I got to one plaza, snapped a photo, moved on to the next, snapped a photo, walk, click, repeat. I just didnt have it in me, vacationing can be tough. I have read it on other blogs, but sometimes it all starts to feel the same. So, I went back to the van for an early night. I am fully aware traveling is going to have its ups and downs, and not every place is going to be great, but what a bummer to go out of your way for a place that just didnt do it for me, especially when I know it was more mental than the city itself. Slightly annoyed that I went out of the way, and would have to backtrack from this place to aguas which may or may not be more of the same, the wheels started turning as I lay there in bed. While I really want to see Morelia, as its apparently a beautiful city full of college girls, I mean students, there isnt much point in going to a university town in the summer, and other that that one city it would mostly be revisiting previous destinations. Remember that map up above, to hell with that plan, I am headed east! What can I say, thats how I roll. Great, I will be a lonely gringo forever, or probably at least until Oaxaca.
The next morning, knowing I am headed for the countryside, I decide to try and find a walmart as I needed over 20 litres of water, and thats the easiest way to get that much that I know of. I try and avoid gringo stores, but sometimes you gotta hit them up, I will occasionally, with my head hung low, eat at a McDonalds, Burger king, or even a Starbucks which I rarely frequent in the states, for the wifi. For most things down here I try to go to a local store, I even avoid the OXXO (think 7/11) since they are just another chain, but it had to be done. Now the question is, where is one around here? Since I lost my navigator Paul, I picked up a cheap garmin to use for visual reference as things can get hectic driving in a Mexican city. I picked up some free maps of Mx and Central America here (http://garmin.openstreetmap.nl/) They have helped greatly and surprising I have yet to get lost, what the hell Paul, you suck. It certainly is not perfect, it did say route 40 for the devils backbone was north when I knew it was south of Mazatlan, but they are free and available for most of the world. I figured hey might as well try it, and proceeded to type in Walmart: 1.5 miles, sweet it worked! 
Just as I get to the main road where I can see a Home Depot, Sams, Costco, and Walmart, I see a man in the street, and literally said to myself, that guy looks angry. There are several cars stopped due to a light, but a taxi and grey car in the center lane seem to be a bit in the way and almost bumper to bumper (turns out the taxi driver was standing in street). I am about 4 cars away coming in from a side street at an angle so the view was good. Suddenly the taxi driver throws his hands in the air and kicks the bumper of the grey car in front of him. That was it, it was on. Suddenly the guy in the grey car jumps out, while the taxi driver adapts the classic fighters stance, and I notice these were two pretty good sized dudes, and looked evenly matched. Now since the two cars were so close it was one long barricade, with each fighter at opposite ends. The grey driver runs towards the taxis driver side so taxi driver moves around the other side keeping his distance. Its all happening pretty fast and I am fumbling for my camera as I keep it locked and loaded for these spur of the moment treats. Suddenly the grey car driver reaches into the taxis window, why I dont know, but I figure its Mexico, maybe theres a gun, think I will leave the camera out and try and move on. Other people had the same idea and cars start to slowly go around, which means I cant move. While the grey driver is hanging half in the window, why he would do this during a fight I dont know as it put him in a very vulnerable position, the taxi driver runs around the car toward him. Suddenly a box truck goes by blocking the view, and finally I see the taxi driver bear hugging the grey driver from behind, while blood is pouring from grey drivers head. Meanwhile I see a man walking some poor old lady to the side of the street, I can only assume she was a passenger in the taxi during all of this nonsense. Grey car driver is clutching "the club" so I am not sure why he is the one bleeding, but the blow to his head seems to have knocked sense into everyone, as the fight suddenly ends. Then it gets really bizzare, taxi driver lets go of grey driver and they have a few words, and shake hands.  Its clear the fight is over, the taxi driver didnt look worried at all about retaliation, so whatever was discussed was successful. Then grey driver and taxi driver both calmly get into their vehicles and slowly drive to the Pexmex on the corner. I can only assume they were going to hug it out. I proceeded to walmart, where I could have, and in hindsight should have, gotten my car washed from guys with buckets in the lot while I shopped, just to make the story that much better!
Side note, I have commented to people on the lack of road rage in Mexico, especially considering some of the crazy, though often well played moves these fools make. There is however a lot of honking, usually taxis just trying to pick someone up, though occasionally someone gets angry and it seems to last for 30-60 seconds. I wonder if they are just really pissed or the poor bastards horn gets stuck and they look like a jackass, who knows. Road rage seems to me anyway, a fairly rare occurrence in such large cities here, but maybe that is just because I lived in Boston for a few years, and those guys are always pissed off since their sports teams suck.
Lago Media Luna, San Luis Potosi:
Mexican states were named after the biggest cities of the time back in the day, which is why you see Durango, Durango, ect, so the above is showing Lago Media Luna is located within the state of San Luis Potosi, not to be confused with the city, as it is a few hours from there.
A few hours from the city of SLP, is a unique, though extremely small clear lake, Lago Media Luna. After being centro-ed out this sounded like a great place to re-energize. The water comes from a spring I believe, and as it is not very deep the water is warm, not hot, but for a lake its nice. People come here to snorkel and scuba dive in the clear blue water, though aside from lilypads and one species of invasive fish it is pretty much devoid of life. There is also a shallow river/aqueduct which provides a great place for the familys to relax and let the kids swim around. The river is only maybe 3-5 feet deep at most, but there were tons of people with life preservers. I dont know, I would think this is a great time to learn to swim, but they clearly had safety in mind, and that was a first for me here in Mexico. The entrance fee is 30 pesos a day (2.22 USD) and there is camping for 70 pesos (5.19 USD) within the park. When I got there I asked if I could sleep in my van, assuming I would pay the small camping fee, but the girl said it was free to sleep in my car since I would be in the parking lot, not within the gates, read sleep at your own risk! Sweet, I would rather stay with my stuff, plus I have a bed and fan! There is apparently a security gaurd but I think your pretty much on your own for others who are considering this as I never saw him.
You can also use the showers for 5 pesos (0.37 USD) and bathrooms for 2 pesos (you have to divide by zero for that total). Definitely a one day stop, but as I had some minor stuff I wanted to do to the van the next day, and there was a good amount of shade, I stayed 2 nights. A good amount of the people were there the 1st day, and even more the next as it got closer to the weekend. I was either there wed/thur or thur/fri, so I bet sat is a zoo this time of year. It was a good decision to unwind, but now I was ready to roll, its off to the real reason I scrapped the western pacific portion of Mexico, and had decided on a wim to head east, and that reason is found just outside of Aquismon.
Aquismon, San Luis Potosi:
Aquismon was a cool little village, a fair amount of people for such a small village, though not a whole lot to offer, as the main lure is the surrounding area. As soon a I got there I hit up some food, I was not feeling great and figured it was due to being hungry. I spotted a busy little restaurant and decided that was the spot. I ordered up some chicken asado and it was the bomb! I got half a chicken, some tortillas, grilled onions, and some salsa. Yup, no silverware, you tear that sucker apart with your hands and enjoy. It was delicious, and after that I took a quick lap to see that aquismon didnt have much to offer, but the location was incredible as its built at the foot of some pretty large, lush green mountains. Still not feeling right, but figuring it was time to move on, I headed for the reason this small town is probably even on the map.
The cave of swallows: Sótano de las Golondrinas
Remember when I was lying in bed in SLP, not very pleased that I came out of my way to get there, of course you do, unless you are terrible at reading. Well I started looking into reasons to continue east, and this was the one that got me. So, last minute game changer, and I find myself atop the largest cave shaft in the world, and Mexicos 2nddeepest pit. For those of you BBC's Planet Earth lovers, you may remeber the opening sequence of the Caves episode, where fools jump into this open air pit cave, a whopping 160 by 205 feet wide, which opens up to a greater diameter below of approximately 995 feet by 440 feet. At a depth of 1,220 feet the empire state buildings roof would protrude the entrance by about 30 feet, yup only 30 feet, that is DEEP!  An interesting phenomenon here is the thousands of birds (technically not even swallows) which live within the cave. Each day at dawn they begin their 45 minute ascent circling around the cave climbing higher and higher, and then coordinating their exit with some voodoo bird language, 50 to 100 birds at a time will take off at once exiting the cave to head for the coast for food more than 100 kilometers away.
They then repeat the process in reverse at dusk returning home. Interestingly enough the fools free diving are not the only ones doing it. The birds begin their circular pattern on their return, and once crossing the opening to the cave tuck their wings and legs for their own free dive, pulling out when they get to the appropriate level with their nests. Its a pretty enormous cave, though due to the size and darkness, it is hard to grasp just how big it really was. Due to the road condition getting up there, they mostly get tourists from the local vans or truck taxis, so there are only 20 or so spots to park, but of course I was the only one. You then pay 20 pesos (1.48 USD) and walk 15 minutes down some stone steps to the cave. There are some guys there who will tie you up loosely with rope and let you crawl out to the edge for pictures for 10 pesos (0.74 USD). I had the place to myself for about 30 minutes, then another couple came along, but it is dead this time of year on weekdays.
I did whoever feel terrible, for about 4 hours I had a crazy headache, dizziness, and came  close to losing the delicious chicken lunch I had. Who wouldnt want to be on the edge of a giant cave during a dizzy spell? I know it was not the altitude as the cave is only at 3000 feet, and I had spent the past few weeks much higher. I also didnt get food poisoning so I am not sure what was up, but due to this I did not stick around for the birds to return at dusk as it was only 5, and the sun has been setting between 8-9 here. I managed to fake a few pictures though…so it was good enough for me. The parrots which also live in the cave do the same ritual all day it seems, so I got the idea as one group after another would circle their way up and out I then decided to move on and find a hotel in Xilitla to recuperate in case I was coming down with something.  It was a very interesting experience to say the least, though I  do wish I could have stuck around to see what its like to have thousands of birds crapping on your head.
The State of San Luis Potosi is full of rivers and waterfalls with crystal blue waters, caves, more ruins, and great hiking. Since this decision was last minute I was unable to locate the Puerte de dios which I had seen signs for, which now having googled it looks pretty impressive. I saw signs for it when going to a local waterfall, which was pathetic, and not knowing what it was at the time did not want to waste a day looking for it and being let down, not to mention the rain had started in and I was going up a mountain on a dirt road for whatever this thing was. I also did not want to go even more out of my way for any of the local ruins, as there are plenty of those to see in Mexico. There is so much diversity here in Mexico there is absolutely no way to see everything, so while I saw some awesome things, I do fear I missed even more great stuff. From here to Oaxaca I have no game plan, so I expect to miss more great things, but figure I will head to the hot and humid coast to check out Veracruz, the ruins of El Tajin, and then make my way inland to Oaxaca. That probably means I will really head north, then west, then make a left turn somewhere, as I have been way off on where I thought I would be going, but that is the general game plan as of now.
[portfolio_slideshow]